The cards I make are never as good as I hope. Not quite reaching the standard of little designers / letterpressers like Elizabeth Weil at Paperwheel.
Sorry for the second letterpress post in a month. There are way too many invites for engagements and weddings at the moment so my head is just filled with these concepts.
I always really struggle to come up with an unique, lovely and special message for each card, for each occasion. But you know what? No one will care how terrible your little blurb is when there is a FOOD PUN on the front.
I am putting all faith in that little theory of mine.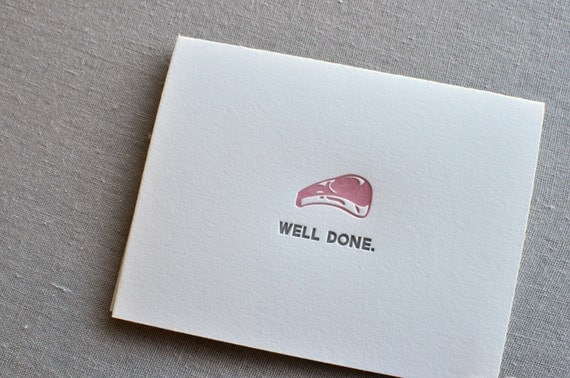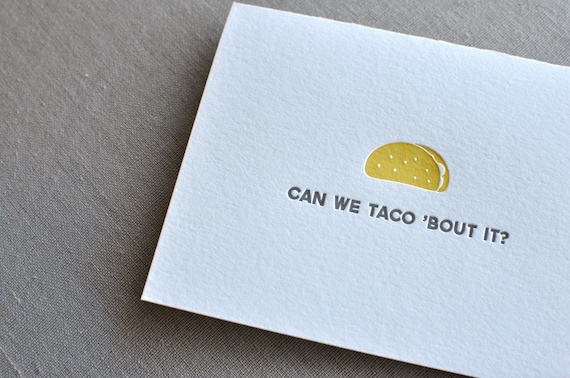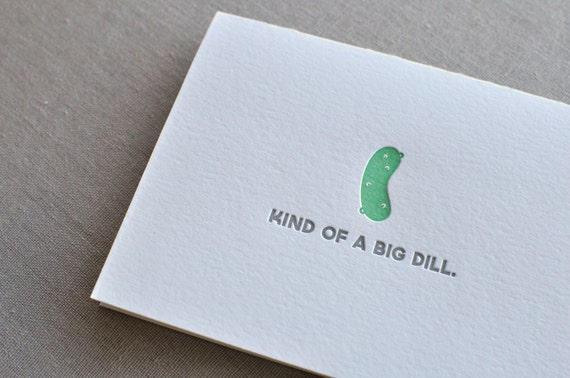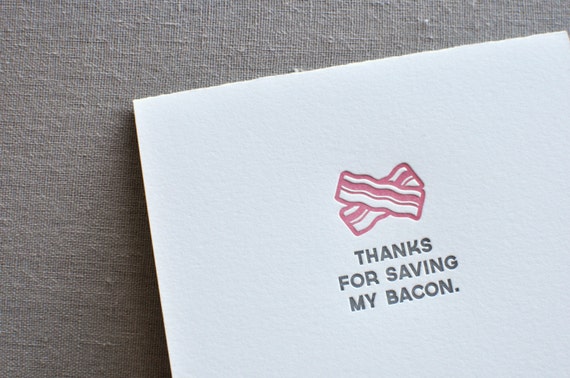 (Images from here)